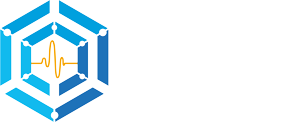 Major Bonus for all new Scryb shareholders!
Scryb Inc. just announced the planned 'spin-off' of Cybeats™ into a standalone publicly-traded company in 2022.
All lucky Scryb Inc. shareholders at the time of this transition are expected to be entitled to FREE SHARES in the new Cybeats™ stock.
The more shares of Scryb owned, the more free shares of Cybeats™ planned!
Scryb Inc. owns 100% of a platform that powers businesses and technologies with applied intelligence, real-time analytics, and actionable insight.
The platform boasts proven adaptability across diverse markets, from digital health and diagnostics to cybersecurity and manufacturing.
Sensor technology, IoT, predictive analytics and computer vision are cornerstones of the cloud-based platform that continues to evolve.

10 Reasons to invest in Scryb:
Scryb Inc. built and owns a technology platform at the inflection point of its commercial growth. With one omnipotent platform Scryb simultaneously disrupts the AI & Tech innovation landscape;
Excellent exposure to the AI, machine vision and white-hot cybersecurity market with multiple, recent billion-dollar IPOs and a flurry of cyber attacks all over the world;
Scryb's proven technology is being utilized in multiple commercial products across diverse markets;
Scryb has seasoned executive teams with a collective 150+ years of technology expertise, especially in cloud, data analytics, machine vision, AI and cybersecurity;
The total addressable market size for Scryb is in excess of US$400 Billion which we feel will generate multiple, different business opportunities to maximise shareholder value;
Scryb's proven business model is to innovate/partner/service disruptive blue-sky technologies to create substantial value for shareholders by way of royalty, growth equity, and large cash transactions;
Scryb has massive upside potential to build enormous value via powering business and technologies with it's adaptive AI platform;
Scryb's own Cybeats™ has attracted several notable industry advisors and executives – from the U.S. Department of Defense, the Chief Security Architect from AT&T and several notable high-ranking regulatory consultants to the U.S and Canadian governments;
Scryb has applied intelligence to cybersecurity product offerings, a unique and valuable contribution;
'Scryb' means to predict and scribe means to diligently document. The Scryb name creatively and accurately addresses two critical areas that addresses the world's future technologically needs right now and in the future.
Instantly receive our official Special Report on our newest power tech-stock:
By signing up, you will also receive:
All Scryb Inc. news hot off the press, important Company Updates, invitations to Investor Webinars, & alerts for Special Corporate Events.
©2018 – The Venture Letter™
Gain insight into venture stocks & venture stock markets that only career professionals and seasoned veterans can provide. Disclaimer