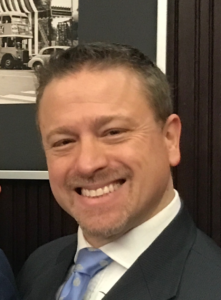 Our Chief Editor Kris Kottmeier has over 25 years' experience with all aspects of operating public companies and has worked with some of the best in the business. He has seen first-hand how things work in dozens of small and micro cap, publicly-traded companies. He has also learned a great deal about what doesn't work and what to watch out for. Due to this, The Venture Letter subscribers will get strong insight and a unique understanding of the venture capital stock markets from a long-time industry insider.  
The Venture Letter breaks down micro and small cap public company information into layman terms to create insightful and informative venture capital stock market reports. The Venture Letter is written to help investors make sense of public companies and their structure,  outline out where potential advantages lie and where possible strengthening is required in interesting venture capital stocks.
The Venture Letter refuses to make wild card stock price projections. It also refuses to instruct investors to buy stock in any company whatsoever. Our aim is to share our understanding of the micro and small cap markets with fellow investors so they get as close to the 'full picture' as possible in new & interesting public companies.
Our Chief Editor has the ability to understand venture stocks from multiple angles having served as Chief Executive Officer, Senior Director, Vice President, Finance and Head of Corporate Development & Communications in companies listed on the London Stock Exchange, the Toronto Stock Exchange, the London AIM & Acquis Markets, the TSX Venture Exchange and the Canadian Securities Exchange. Many of these companies had, or have dual-listings on the OTCQB Markets in the United States and/or the Frankfurt Stock Exchange in Germany. The public company to which he served as as Head IR & Marketing consultant for thirteen years was successfully merged with two other companies to become a New York Stock Exchange listed, mining mega-company that reached a market capitalisation of US$1.2  billion.  Therefore, a quarter-century's knowledge and experience applied to his assessment of up and coming venture stocks offers investors a unique viewpoint few else can provide.