NQ Minerals Gets 100% of High Grade Beaconsfield Gold Mine AND Increases Hellyer Gold Mine Production by 44%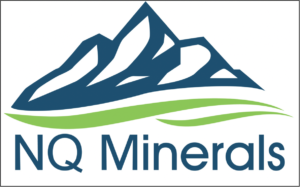 NQ Minerals PLC    OTCQB: NQMLF
(London AQSE: NQMI  &  OTCQB ADRs: NQMIY)

NQ Minerals recently signed an agreement to purchase a 100% interest in the historic high-grade Beaconsfield Gold Mine in Tasmania, Australia. 
The Beaconsfield Gold Mine of 483,000 oz of gold (Mineral Resource Estimate 1.454 million tonnes @ 10.3 grams per tonne, JORC compliant). Significant additional gold potential is still to be assessed in the upper section of the old Beaconsfield Mine workings, plus the orebody remains open at depth.
Beaconsfield is historically one of the richest gold mines in Tasmania. Past gold production totalled nearly 2 million ounces from 1887 to 2012 at an average of nearly 15 grams per tonne gold. The acquisition includes a 350,000 tonnes per annum processing plant, tailings dams, associated infrastructure, property rights, mining leases, and related mining permits.
David Lenigas, NQ's Chairman, said: "Beaconsfield is an exceptional high-grade gold asset and will provide a solid platform to bring the Company's second mine in Australia into production. The Company is now focused on bringing the Beaconsfield gold processing plant back into operational status as soon as practicable. The mine has a long and rich history in Northern Tasmania, and we understand the importance of this heritage. We are looking forward to bringing jobs and economic activity back to Beaconsfield."
NQ Minerals also recently announced that plant production at its flagship Hellyer Gold Mine also in Tasmania, Australia, has now been successfully increased by 44% to over 1.3 million tonnes per annum compared to 2019's full year plant production numbers. The new production rate of 150 tonnes per hour is now being achieved after a June plant upgrade and circuit optimisation exercise. This new rate compares to 2019 Hellyer Full Year plant throughput totalling 835,877 tonnes..
Chairman David Lenigas said, "This Hellyer plant upgrade exercise has been successfully brought in some 6 months ahead of expectation. The increase in saleable mine product will have a very positive affect on the Company's top and bottom line revenues going forward…" 
The world class Hellyer underground mine, on the West Coast of Tasmania, Australia has a published JORC compliant Mineral Resource estimated at 9.25Mt which is host to Gold at 2.57 g/t Au for 764,300 oz gold; Silver at 92 g/t Ag for 27,360,300 oz silver; Lead at 2.99% Pb for 276,600 tonnes of lead; and Zinc at 2.57% Zn for 217,400 tonnes of zinc.