South Star Mining Shares Jump 300%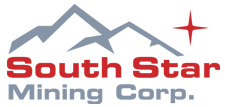 The Venture Letter™ first introduced readers to South Star Mining Corp. (TSXV:STS) in 2018, highlighting the company's move into graphite production for lithium ion batteries. Due to a resurgence of interest in the battery metals sector, we are please to see the company's share price move from $0.045 to $0.19 since the start of 2021 with a new financing recently announced that was increased from $1 million to $1.5 million due to significant interest.
Graphite demand is expected to continue to rise as the world makes its move toward a greener future powered by electricity stored in lithium-based batteries. There is typically 15 to 20 times more graphite used in batteries than lithium.
Keep an eye on South Star Mining Corp.  We are happy for those readers who bought stock after our report came out. Your patience is paying off and the future is looking bright for this company.