At-Home Work Under Covid-19: Meet VERB Technology Company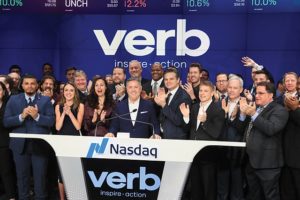 VERB Technology Company, Inc. (NASDAQ: VERB) is rapidly emerging as a market leader in interactive video-based customer relationship management ("CRM") sales and marketing applications.
TVL – Special Report on VERB Techhnology Company, Inc. – 0420
With offices in California and Utah, VERB provides next-generation CRM, lead generation, sales enablement, and video marketing software applications to sales-based organizations in 60 countries and in 48 languages. The Company's proprietary and patent-pending technology platform produces real-time, measurable results with some customers reporting greater than 600% increases in conversion rates. The Company's Software-as-a-Service (SaaS) products are cloud-based, accessible on all mobile and desktop devices, and are available by subscription for individual and enterprise users. The Company's technology is also being integrated into popular ERP, CRM, and marketing platforms offered by other third-party suppliers, including Salesforce and Microsoft, among others.